Electric vehicle advanced accessories Manufacturer
ABOUT EVAAM
 EVAAM --- ELECTRIC VEHICLE ADVANCED ACCESSORIES MANUFACTURER
Discover the ultimate one-stop shop for Tesla aftermarket accessories, crafted to elevate your driving experience. Our mission at EVAAM is to help Tesla owners tap into their vehicle's full potential with top-notch parts at wallet-friendly prices.

Since our founding in April 2020, the EVAAM team has visited countless professional auto parts factories, gathering valuable knowledge that has shaped our development and production approach. Launching our initial product lineup in September 2021, we've grown our offerings to include over ten diverse product lines catering to both functional and stylistic needs.

We pride ourselves on our commitment to quality, ensuring every EVAAM product passes rigorous inspections before landing in your hands. By eliminating the middleman, we're able to pass the savings directly to you, our esteemed customers. Shop with peace of mind, knowing our 30-day money-back guarantee has you covered as you customize your Tesla to your heart's content.
Shield Me from Daily Wear and Tear with EVAAM!
WHY?
Video is the Answer. In Short, Professional Enough.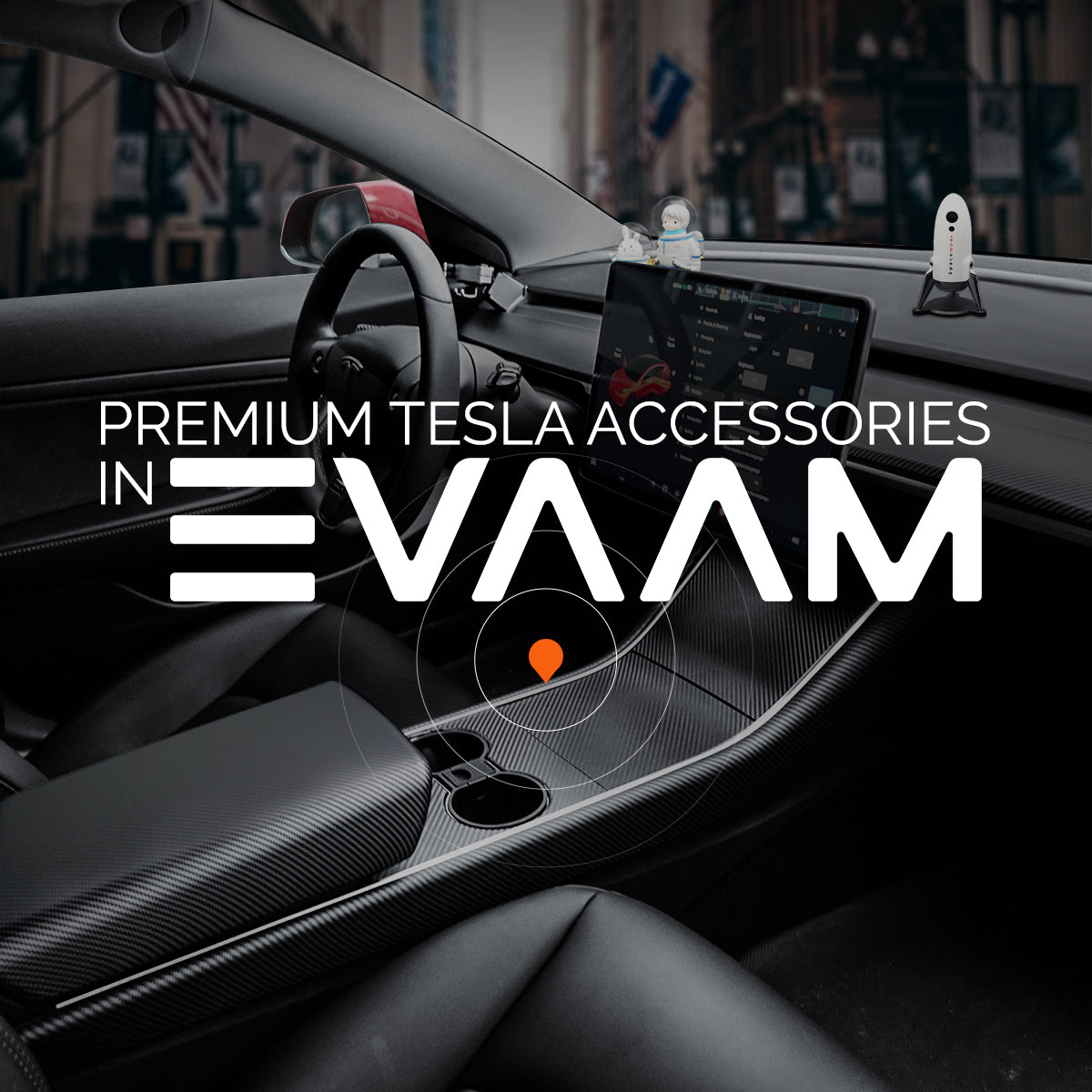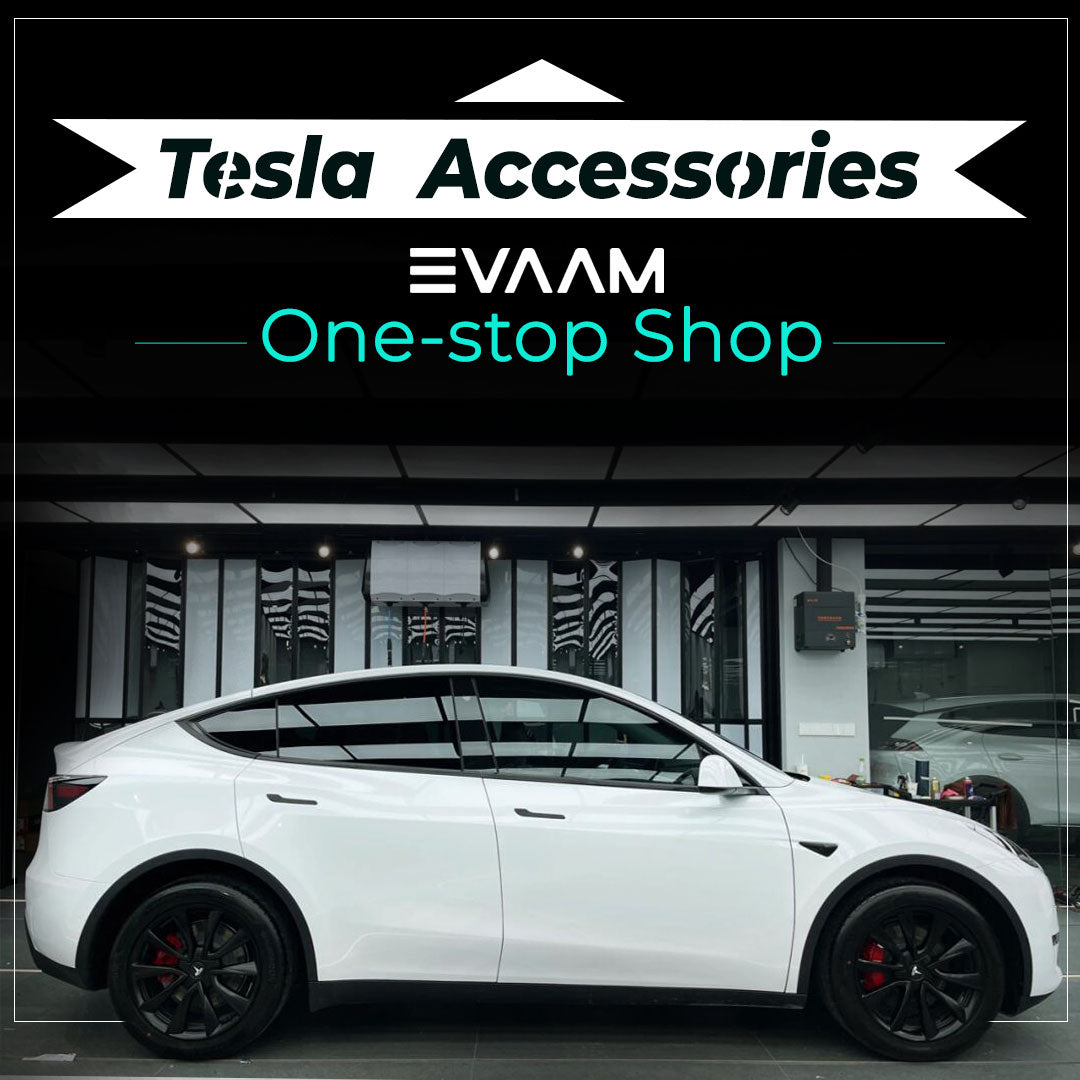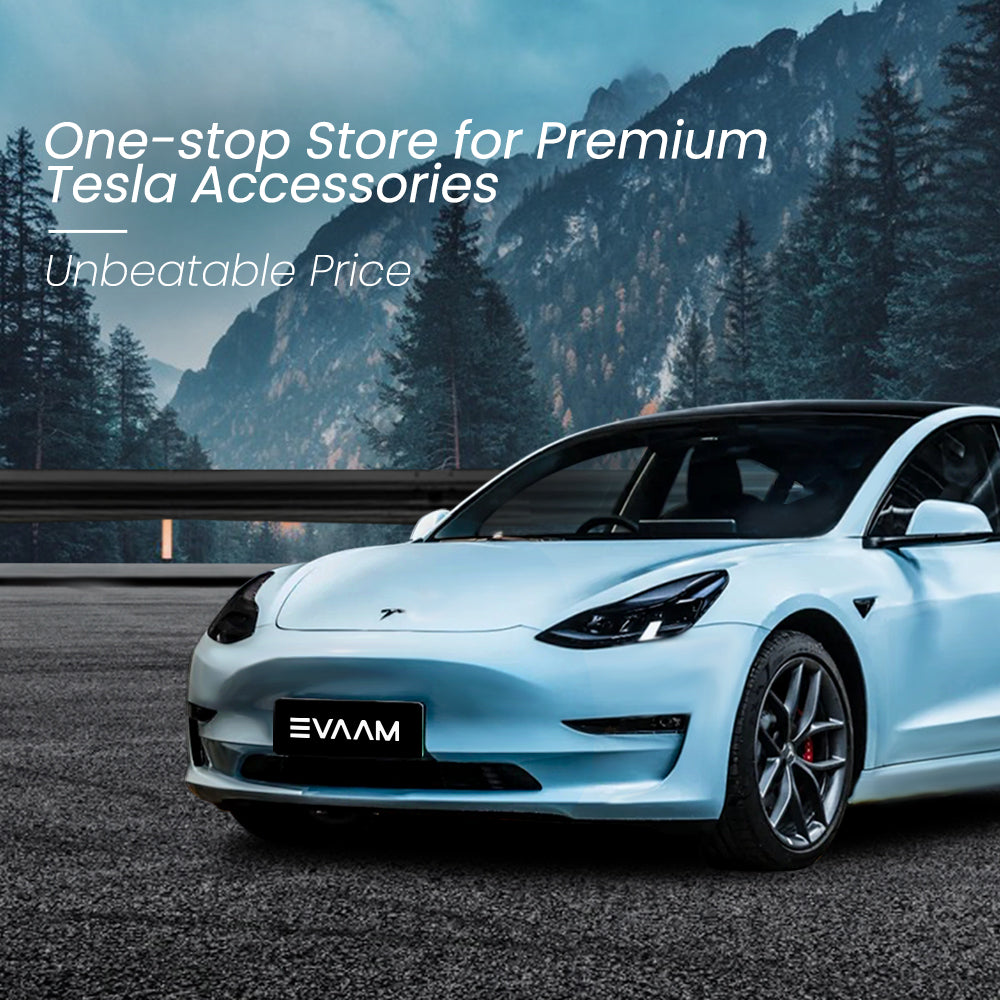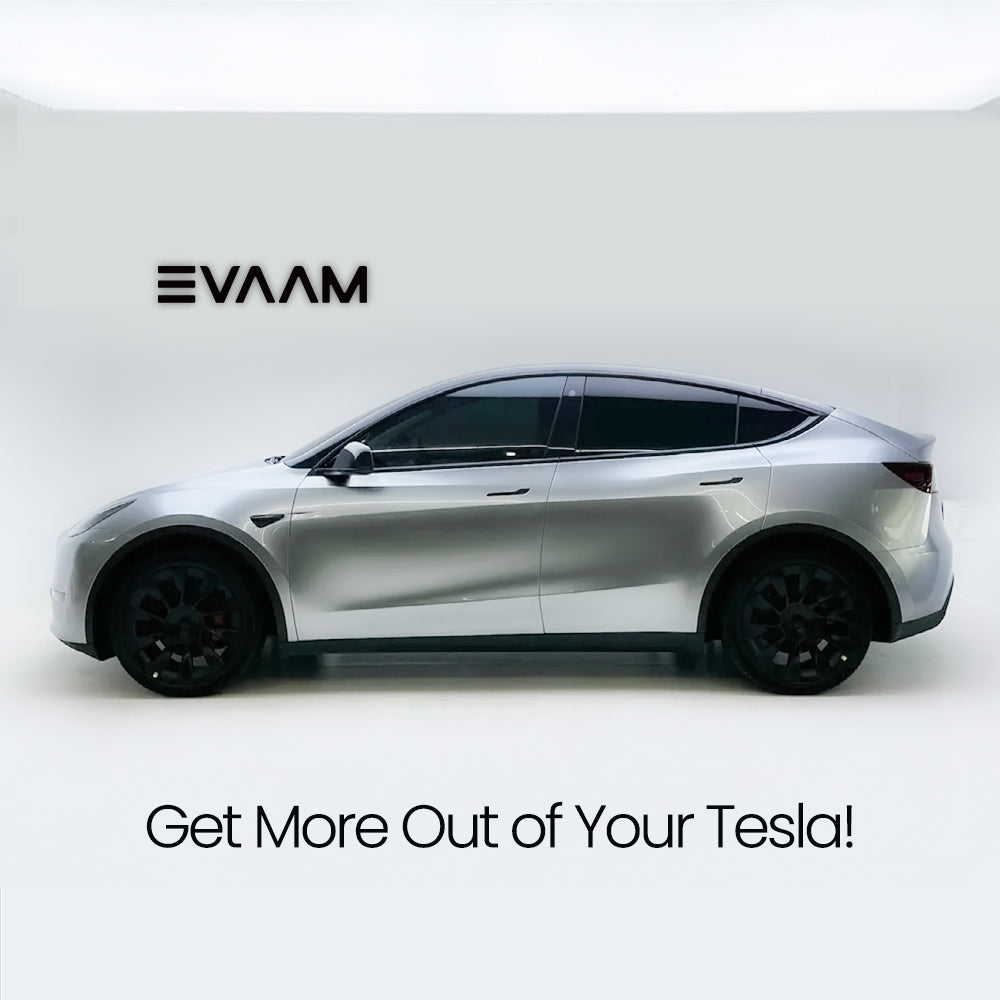 A Warm Welcome Awaits
Join Our Circle of Tesla Aficionados
Before EVAAM came into existence, we were simply a group of enthusiastic Tesla owners, dedicated to environmental sustainability and filled with anticipation for the future. As we relished the extraordinary Tesla experience, we aimed to further personalize our vehicles - transforming our Teslas into an extension of ourselves, a reflection of our individuality, an integral part of our lives, and a way to connect with the world.

To achieve this, we customized our Teslas with unique welcome lights, adding a sense of ceremony to each door opening; we introduced our own signature scents, creating an atmosphere perfect for reflection; we outfitted our vehicles with comfortable, model-specific mattresses for more romantic camping adventures; and we even designed special phone cases for key cards, preventing the occasional mishap. As we upgraded our Teslas, we connected with others, exchanging ideas and recommendations. We frequently gathered at offline camping trips or social events, creating fun and memorable experiences together.

Surrounded by like-minded individuals, we discovered endless topics of conversation: discussing the latest Tesla innovations, sharing entertaining tidbits about Musk, exploring diverse lifestyles, exchanging tech insights, and engaging in thought-provoking discussions about life itself. Here's to our shared passions!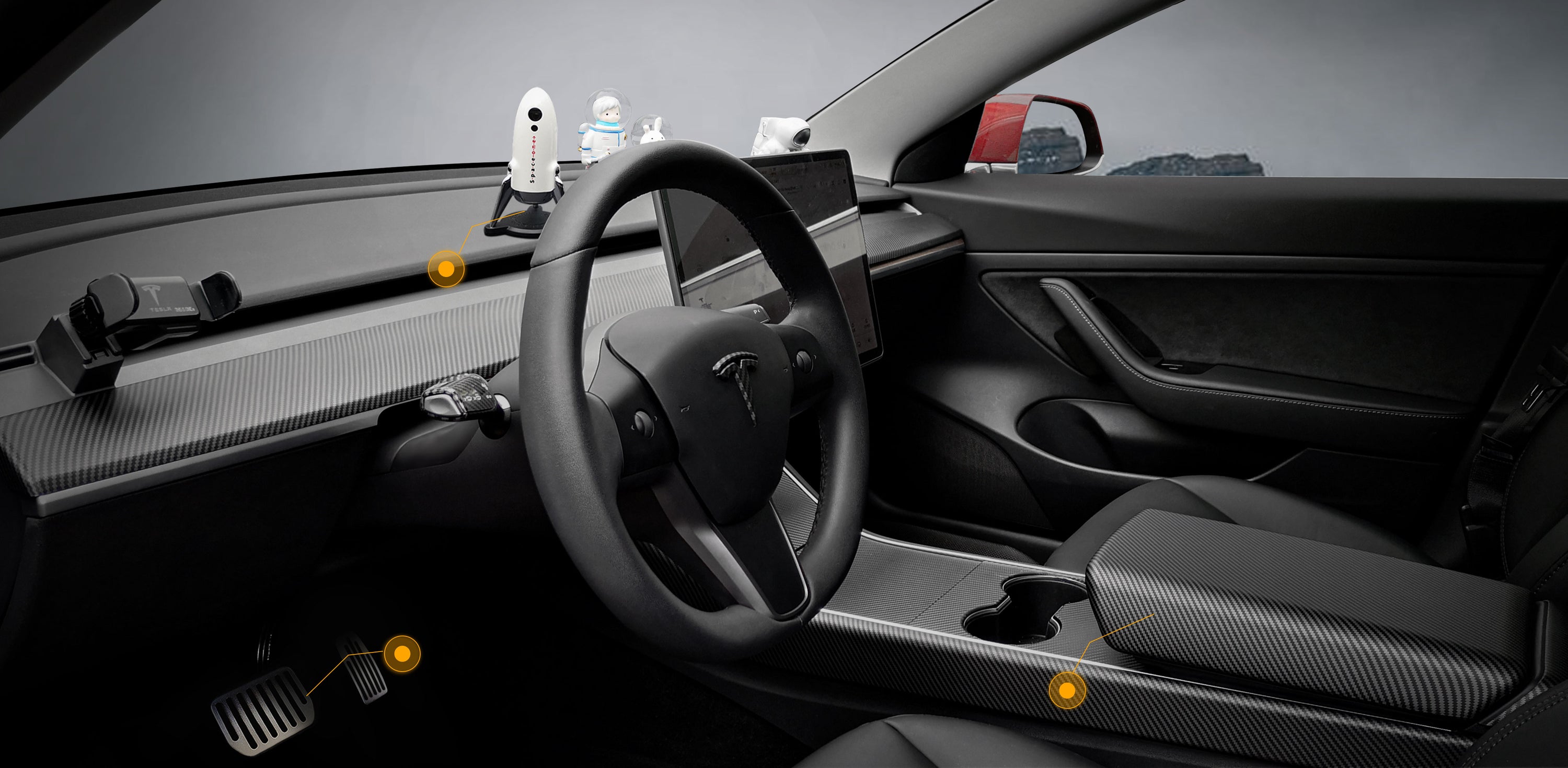 BEHIND EVAAM
A SHARED PASSION
United by their love for exceptional design and top-notch products, Lesley and Yunis embarked on a mission to elevate the Tesla accessory market, focusing on enhancing the visual, auditory, and olfactory experiences for Tesla owners.
Later, an exciting idea struck us: could we use our Teslas to connect with more people who seek an enhanced driving experience and higher quality of life? For example, you, who are browsing our website right now. That's when we truly embraced our identity as EVAAMers.

Our mission is to share and produce Tesla accessories crafted with top-quality materials, refined processes, elegant designs, and affordable prices. That's just the first step. We're also dedicated to building a community for Tesla owners, hosting engaging offline events from time to time, and sharing not only our passion for Teslas (which, of course, will always be a part of the conversation) but also other fun and interesting topics. We're eager to share our tips, tricks, and discoveries with you to collectively enhance our lives. And if you have specific needs that aren't being met, we'd love to hear about them and consider developing solutions.

So, consider this your personal invitation. EVAAM is excited to embark on this journey with you and our Teslas! Are you ready to join us for the ride?